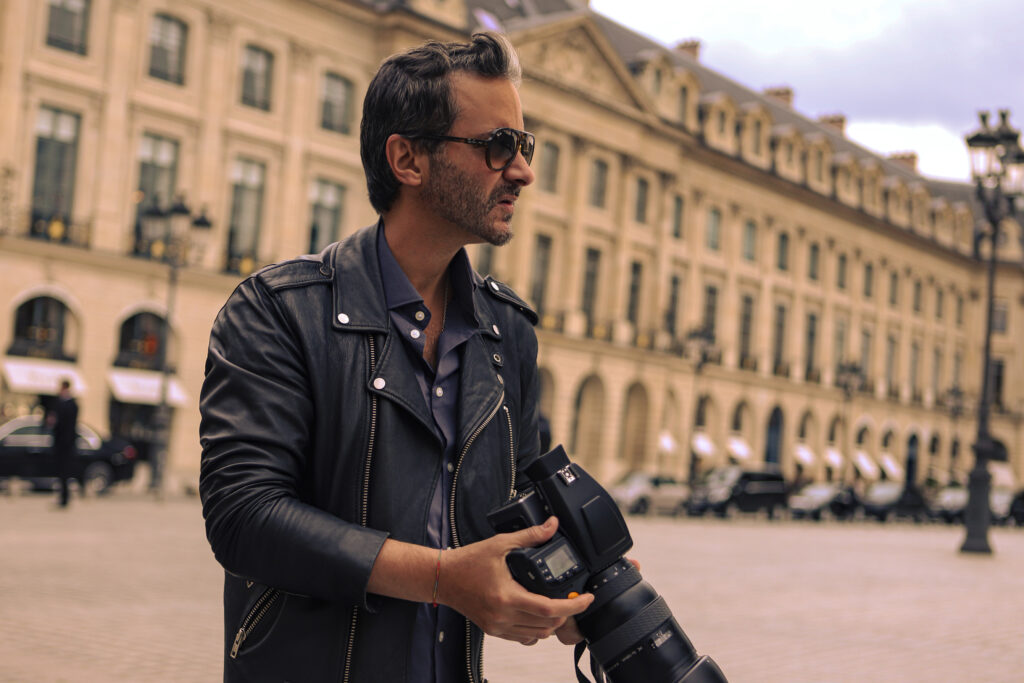 Fashion photographer Emiliano Santapaola, who has lived in New York City for 4 years, presented for the first time in Buenos Aires on April 13 at Hipodromo Argentino de Palermo his photographic exhibition "Fragments" after being exhibited last December in New York.
"Fragments" is a summary and selection of the best large scale photographs of him throughout 20 year career showing his editorial work and black and white series as well as his most profound and significant portraits. More than 100 people was attended the event by from the world of fashion including designers, models and creatives who were able to live a unique experience with a relaxed perspective.
The experience was accompanied by ZUNZUN Wines, a line of fresh and versatile wines inspired by the flight of a hummingbird where attendees could enjoy their different varieties.
Emiliano's photographic work is recognized for his sensitive
approach, characterized by confident compositions and a sophisticated use of color and light, translating his artistic vision into a work inspired by femininity, art and music.
He has shot over 100 magazine covers around the world cultivating a distinctive voice. In addition to having done campaigns and various advertising jobs.
Emiliano is also a writer, in 2007 he published his first book of poetry and his second book of nude portraits and poetry in 2019. He is currently working on his third book which will be published this year.

How was the experience doing the exhibition?
It was a great night! It is totally satisfying to see the result of so much work, everything was as expected and being able to share the moment with people from the fashion industry and friends who attended was something unique.

How was your work choosing your images?
When I begin developing a new exhibition, I critically ask myself how this exhibition will create new opportunities for connection with audiences and serve my artist's creative vision. Many additional self-reflective questions affect my choosing approach, but these foundational concerns inform all my subsequent decision-making. These decisions include final image selection and layout, paper and framing options and design, and pacing of interpretive text. All these elements are part of storytelling in the physical exhibition space. They will affect how audiences engage with photography.

Are you planning to show "Fragments" in other cities?
Currently I'm working to do the exhibition in USA and some cities in Europe, then it will return to Buenos Aires and Uruguay in December.